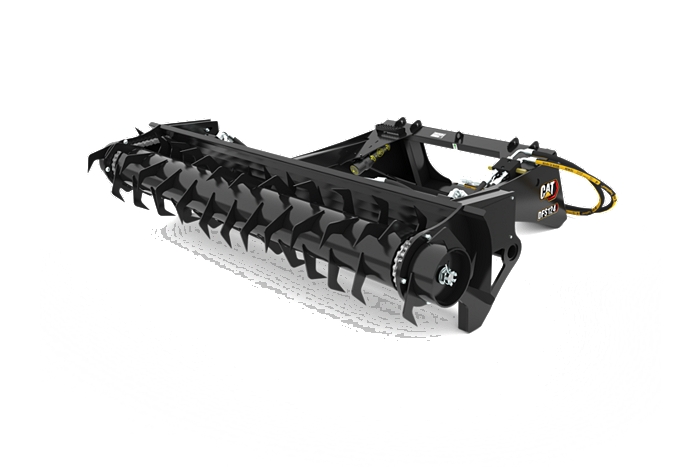 Dimensions
Overall Width

97 in

Overall Height

25 in

Weight

1,109 lb

Overall Depth

82 in

Required Hydraulic Flow

75-90 L/min (20-23 gpm)

Optimal Hydraulic Pressure

138-230 bar (2000-3300 psi)

Required Hydraulics

Standard Flow

Weight

1,109 lb

Optimal Hydraulic Flow

75-90 L/min (20-23 gpm)
Application
Used to free and loosen compacted bunkers in order to transport and feed.
Dual Inboard Hydraulic Motors
Dual inboard mounted hydraulic drive motors ensure stall free operation and protect the hydraulic components from damage.
Adjustable Roller Chain
Easily adjustable heavy duty roller chain maintains adequate tension of drum.
Tensile Strength Teeth
High tensile strength teeth arranged in a helical pattern help to blend silage and are extended across the width of the defacer drum.
Heavy Duty Frame
Heavy duty frame with up to six and a half feet of extension to reach the top of silage bunkers.
Serrated Steps
Serrated steps provide safe ingress and egress from machine cab.
Tool Mounted Operation and Maintenance Manual Holder
Tool mounted and sealed from the elements, this holder includes all of the operation manuals and maintenance guides required for proper operation of the work tool.