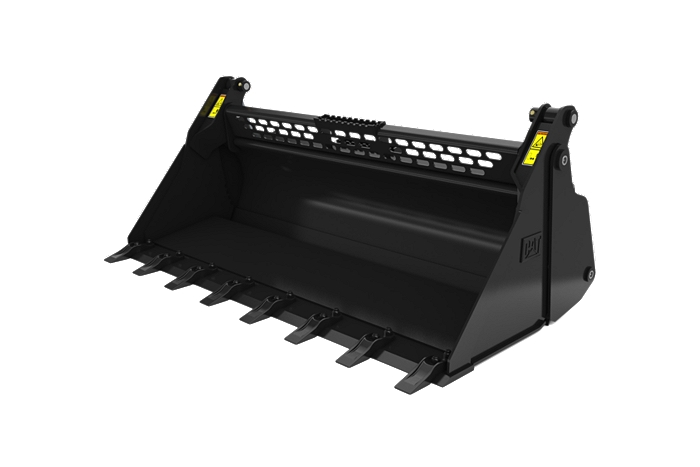 Dimensions
Width

66 in

Rated Bucket Capacity

0 yd3

Height

15 in

Weight

869 lb

Jaw Opening

30 in

Clam Angle

89 degrees

Base Edge Thickness

1 in

Length

29 in

Operating Pressure

3,336 psi

Width

68 in

Rated Bucket Capacity

0 yd³

Weight

869 lb

Jaw Opening

30 in

Clam Angle

89 °

Base Edge Thickness

1 in

Height

15 in

Length

29 in

Operating Pressure

3,336 psi

Capacity

3,336 psi

Capacity

0 yd³

Interface Type

Skid Steer Coupler

Clam Angle

89 degrees
Specifications
Capacity

0 yd³
Application
Ideal for digging, dozing, clamping, back dragging, grading and leveling in construction, landscaping, industrial and demolition applications.
Excellent Clamping Force
Excellent clamping force lets you grasp large, irregularly shaped objects such as trees, loose stumps, brush, recycling debris and pipe, increasing the versatility of the machine.
Clam Jaw Opens a Full 89 Degrees
Bucket clam jaw opens a full 89 degrees, allowing the bucket to be used as a dozing blade.
Serrated Clam Side Edge
Serrated clam side edge provides a gripping surface to hold material.
Ground Engaging Tool Options
Base bucket also available with bolt-on cutting edge, bolt-on teeth and bolt-on tooth bar.